Faugheen 50 Road Race 2022
July 16 – 17, Faugheen, Co. Tipperary. Eircode: E32 FP74
Event Info: FormsINfo General Information: Forms for 2022 below are the forms and regulations for this years Faugheen50 racing.Also, is the application for media. Regulations and Entry Form 2022: Please return entry forms to : racesecretary@faugheen50.net...
read more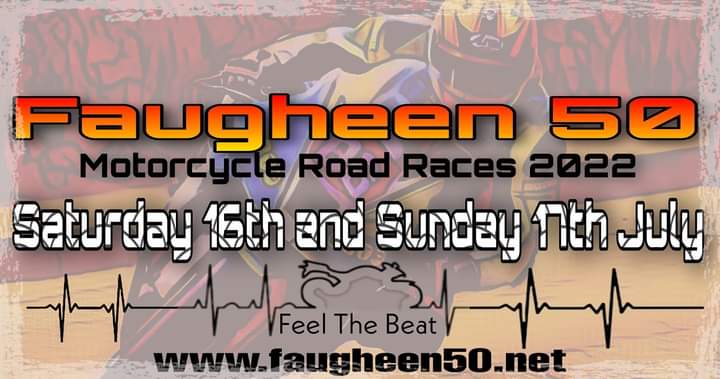 News Faugheen50 Race 2022 PreparationsThe Faugheen 50 Supporters Club welcome you all back to our corner of Co. Tipperary. It has been a long wait due to Covid, but with the country returning back to normality, preparations are underway for Saturday 16th and Sunday...
read more
Faugheen Bike Raffle WinnerThis spring, The club began a limited raffle amongst its supporters and the public, for the coveted Faugheen50 bike. The bike was originally brought into existence through the patronage of many sponsors including over a hundred...
read more
Come to Tipperary and enjoy the fantastic and exhilarating sport of motorbike road racing.
Its been a long wait because of Covid, but it's finally here. Race season has begun and preparations are underway at Faugheen. Come join us this July for a weekend of excitement and a thrill that can only be understood standing roadside as the skills of the riders take their bikes to and beyond their known limits.
We look forward to seeing you around the paddock and possibly for a pint at the pub.
As an added bonus, visit some of the amazing attractions in Co.Tipperary and surrounding areas.
Highlights from Past Races and Events
Watch video's for dedicated fans and race reports from Jack Corry. All available to view under 'Our Races'